The Daily Express has published an article today which claims that "billions of pounds is funnelled abroad with little accountability".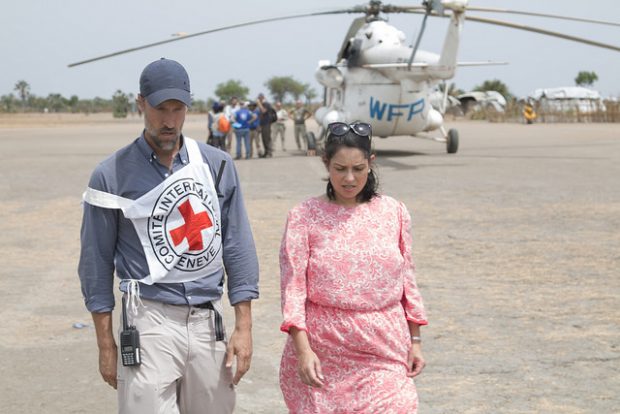 This is simply wrong. The International Development Secretary Priti Patel has been clear that her highest priority is to make sure that aid delivers value for money and to reform development to make it more effective and accountable. Last month, she said:
My approach is about maximising value for money. It is crucial we are absolutely accountable and transparent to British taxpayers about where their money goes.
She also highlighted the ways in which we are delivering this:
Over the last year the Department for International Development (DFID) carried out an efficiency review which is planned to save close to £500 million by 2019/20.
30% of our funding to the United Nations and its agencies will now depend on them taking steps to reform and improve results. We have increased the use of performance agreements to hold aid organisations to account. If partners and programmes don't deliver, we won't pay.
DFID has just completed a root and branch review of how it works with suppliers to ensure we are getting the very best deal for the taxpayer, and introduced tough new reforms to crack down on the risk of profiteering, excessive charges and unethical behaviour.
The Secretary of State has closed programmes that are not delivering value for money or which fail to meet international development objectives.
We are one of the most transparent departments in government, and DFID's work is scrutinised by both the International Development Select Committee and the Independent Commission for Aid Impact.
DFID is responsible for 74% of the UK government's development budget. We are working with other government departments to make sure they apply the same rigorous approach in their development spending.
The Daily Express also suggests that the UK's commitment to spend 0.7 per cent of gross national income on development means money is rushed out of the door. A DFID spokesman said:
The UK has legally committed to spending 0.7 per cent of national income on international aid, money which goes towards tackling poverty and saving lives around the world.

The test of whether spending is good or not, is not when it is spent, but its quality. We work closely with other departments to meet this commitment and maintain the highest standards across government.