There is media coverage today following the International Development Secretary's first official visit to Kenya, where she saw how UK aid was first on the scene when the region suffered a devastating drought last year – but also saw the potential for technology and innovation to deliver aid in new ways.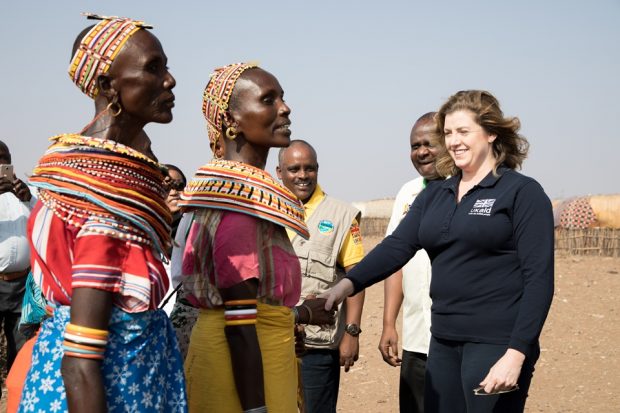 A piece on The Guardian website describes how the DFID-backed Hunger Safety Net Programme uses satellite technology to identify communities most at risk of drought, and the role of biometrics in cash transfer schemes that protect against fraud.
In an interview with The Guardian, Ms. Mordaunt described how UK aid is supporting the Government of Kenya to own, manage and fund the programme themselves. The visit was her first overseas following the setting out of her five pledges for the future of UK aid – which included a commitment to helping developing countries to stand on their own two feet.
In Northern Kenya Ms. Mordaunt met Nangason and heard how she used cash transfer payments to start her own jewellery business – and can now afford her children's school fees and food for the family. Here the International Development Secretary announced a £19.8 million extension to the programme, to reach 600,000 people like Nangason.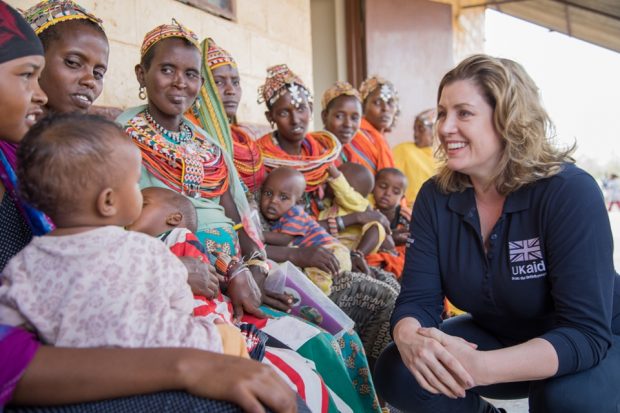 Ms. Mordaunt's visit was also covered by the Daily Mail, The Times, and The Daily Telegraph. A video showing the International Development Secretary and the use of technology in the Kenyan drought response also appears on the MailOnline.
In Kenya Ms Mordaunt launched the second phase of Trade Mark East Africa, the landmark UK aid programme that helps enterprise and creates jobs by breaking down barriers to trade. She also met British businesses – including clothes manufacturer Hela – who are creating jobs in Nairobi, boosting the Kenyan economy.
During the visit, the International Development Secretary travelled to Somalia, where she saw how UK aid is saving lives and helping those impacted by extreme drought – but also heard how the country faces continued extreme and challenging climate conditions in 2018.