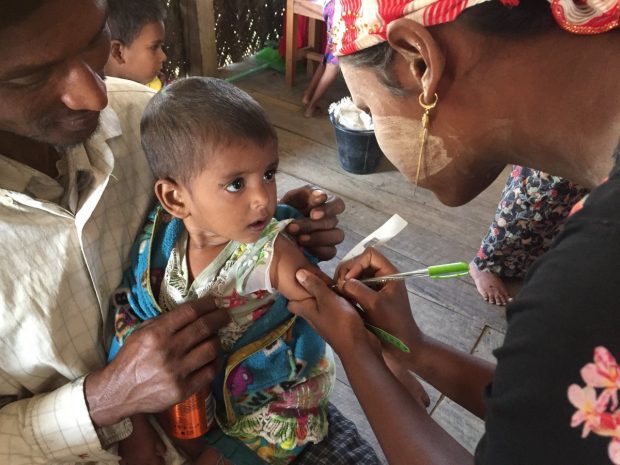 New global figures for aid spending were released yesterday which showed the UK was one of five countries to meet or exceed the aid target of spending 0.7% of gross national income.
The Mail and Sun have reported Britain provided £1 in every £8 of aid spent by members of the Development Assistance Committee (DAC) last year and was the only G7 nation to hit the 0.7% target.
This is true. But this also shows the UK is a major player on the world stage.
UK aid works. It lifts millions of people out of poverty creating jobs and opportunities to help people to stand on their own two feet and countries to move away from a dependence on aid. This is a win for the developing world and win for the UK too.
And we are changing the way aid is spent.
Reducing poverty, hunger and providing clean water and sanitation is at the heart of what UK aid does, but it is also tackling disease, terrorism and conflict, and creating a safer, healthier and more prosperous world for us all – which is firmly in our national interest.
Our aid budget only increases when the UK economy grows, a sign of our economic success, and we are driving value for money to ensure aid delivers for the British people.
We should be proud of the fact the UK has stood by its aid commitment – spending less than one percent of our national income increases Britain's global influence and allows us to shape the world around us.
As Claire Godfrey, head of policy and campaigns for Bond, the UK network for NGOs, said:
"It's a travesty that in 2019, so many world leaders are turning their backs on the people stuck at the bottom, leaving them without a way to even escape poverty. Thankfully, the UK isn't one of those countries, but today's message is clear – poverty, inequality, climate change and injustice are all set to increase globally unless other political leaders step up to the plate and deliver poverty-focused official development assistance."