The Secretary of State's joint visit to the University of Edinburgh with Microsoft founder and philanthropist Bill Gates received wide spread coverage over the weekend.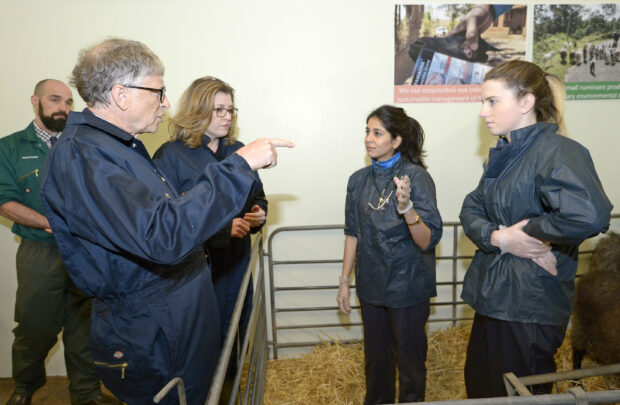 Picture: Neil Hanna Photography
Their trip focused on the role of UK aid funded scientists, helping African farmers through better medicines for their livestock and developing more resilient crops.
Many of the headlines in newspaper coverage of the visit referred in a positive way to supercrops and supercows.
The speeches of Penny Mordaunt and Mr Gates were broadcast on the University's Facebook page and are available here.
Both were also interviewed by BBC Scotland and STV for their evening and late night news programmes.
DFID announced funding for an international research organisation, CGIAR, and the University of Edinburgh ahead of the visit. The visit and announcement was covered by a range of outlets including; the Scottish Sun, Scotsman, Express and Daily Mail, as well as Farming UK and the Scottish Farmer.
During the visit Mr Gates told people "UK aid is good for Britain and good for the world. I wish more people in your country and mine could see the results."
Explaining why UK aid was investing in UK science in this way Ms Mordaunt said: "If we want to eradicate poverty and we want to enable the world to feed itself, then we have to harness the power of research innovation and technology."