Today, as reported across the BBC and other outlets, the International Development Secretary has announced the UK's replenishment of the Global Partnership for Education (GPE) at a conference in Dakar hosted by President Macron of France and President Macky Sall of Senegal.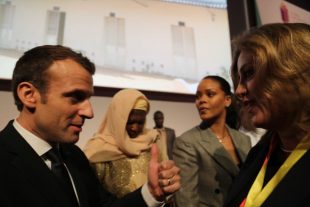 This pledge maintains the UK's position as one of the biggest donors to the GPE, and marks a 50% increase in our annual contribution from £50 million to £75 million each year for the next three years.
This support will:
keep 880,000 children in school each year for three years - over half of whom will be in fragile or conflict affected states;
train 170,000 teachers;
build 2400 new classrooms; and
distribute more than 20 million new textbooks.
DFID is also introducing conditions to make sure every penny of UK taxpayers' money is having maximum impact. This includes driving up teaching standards to make sure children are getting a quality education; reaching the most marginalised children including girls and those with disabilities; and strengthening education systems so that countries can ultimately provide an education for their own people.
Ms Mordaunt also set out today the UK's new education policy, which will see the UK leading the way tackling the global learning crisis, which is seeing half the world's children leave primary school unable to read or write.