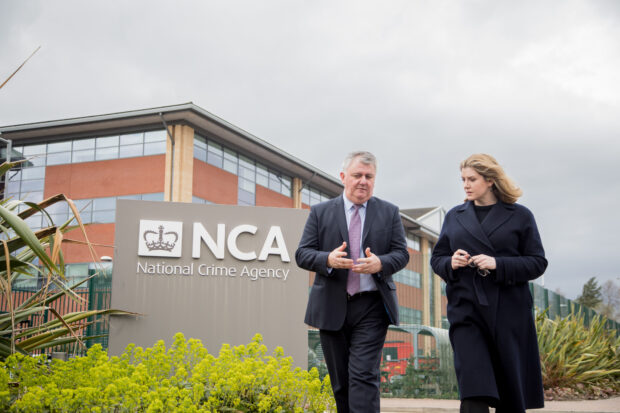 The Times today reports that "money from the overseas aid budget is to be used in the fight against child sex tourism and the growing problem of livestreamed abuse".
It follows a visit by Penny Mordaunt, International Development Secretary, to the National Crime Agency (NCA) in Warrington last month.
The UK's changing approach to aid comes in the wake of the Prime Minister, Theresa May's, speech in Cape Town last year. At the time she said UK development spending would not only tackle extreme poverty, but also address global challenges and support the UK's national interest.
This is the story in The Times today:
Britain to spend millions in fight against child sex tourism
The National Crime Agency (NCA) will get £3 million in aid funding to investigate British paedophiles who travel to "high risk destination countries", including the Philippines. Britons are among the most frequent foreign offenders in the Philippines and an increasing number in the UK pay to watch child abuse over the internet.
Penny Mordaunt, the international development secretary, said the funding was part of a new approach to aid spending and was "firmly in our national interest".
"This is the latest example of how we are using the aid budget to disrupt organised global crime groups and help the most in need," she said.
The money is from the £1.28 billion conflict, stability and security fund, the strategy for which is set by the National Security Council. Half of the fund comes from the aid budget and the NCA received £20 million in 2017-18 for projects including a task force tackling people-smuggling.
The Department for International Development said Britain was increasing its co-operation with the Philippines to tackle paedophilia. The provision of indirect assistance may be open to criticism, however, because of President Duterte's human-rights record.
The authorities in Manila face an uphill battle against web-enabled abuse. Many of the country's 700 islands are remote but covered by 4G networks, allowing the abuse of vulnerable children to be streamed around the world.
In 2016 Trevor Monk, now 49, was jailed for 19 years for abusing children in the Philippines and watching abuse live from his home in southeast London. He had spent more than £14,000 on what he called "shows" before going to the Philippines himself. In the same year Thomas Sloman, now 45, from Basingstoke in Hampshire, was jailed for 11 years for viewing live child abuse from the Philippines.
The child abuse public inquiry was told this year that there were 100,000 children coerced into the sex industry in the Philippines. Sherryl Loseno, from the charity Voice of the Free, said: "Children are exploited online and 'perform' to customers who pay money. Many of the perpetrators live in countries such as Australia, Sweden, Denmark, the US and the UK."
Ian Cruxton, of the NCA, said: "This money will enable a team of specialist officers to deploy internationally and provide operational support to law enforcement agencies in the Philippines and other high-risk countries. It will also enable the delivery of training and mentoring . . . and ultimately safeguard more children overseas."