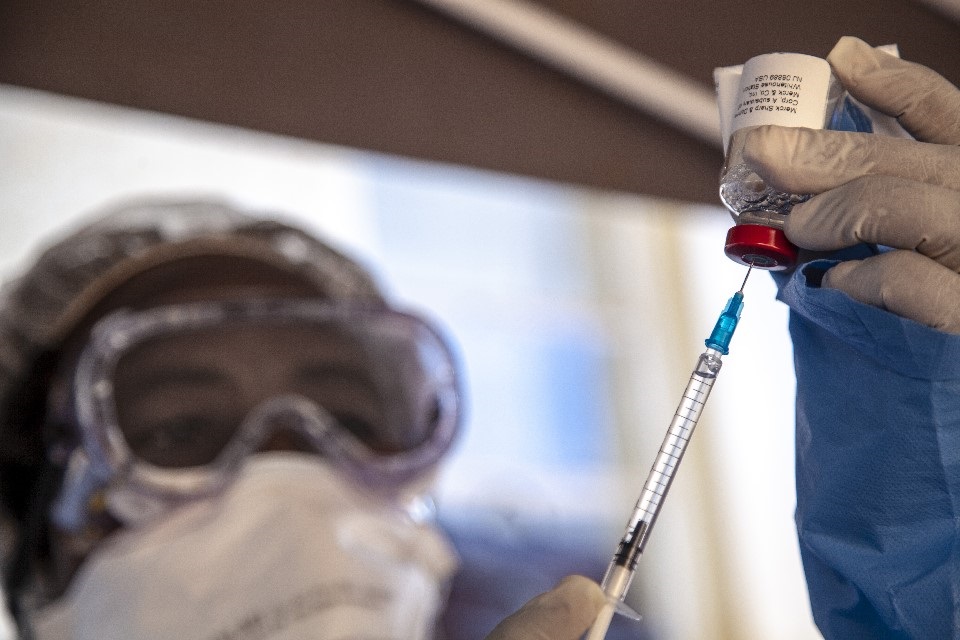 Rory Stewart has pledged to step up the fight against Ebola in the Democratic Republic of Congo (DRC) since becoming International Development Secretary earlier this month.
In a statement in the House of Commons on Monday, he told MPs this is not a problem the international community can solve from a distance and it is as much a political and security crisis as a health crisis.
He also pledged to provide new funding and extra staff to help tackle the Ebola outbreak.
Current efforts to tackle the disease are hindered by conflict in the affected region.
The statement was trailed in The Daily Telegraph on Monday.
Mr Stewart explained to the House the crisis needed more expert staff on the ground to work with the DRC government to create a safe space, where health workers can operate.
He said the UK had already sent epidemiologists through the UK Public Health Rapid Support Team to the DRC and he is looking to send more specialists in information management, anthropology and strategic communications.
Mr Stewart paid tribute to all those – both the Congolese Government and the international community – working in these very difficult conditions to bring this disease under control.
His statement in the House on Ebola was picked up by Press Association and The Sun, with both reporting his warning that the virus poses a threat to the UK if it spreads to Uganda, as the country has direct flights to the UK.
In an interview with Sky News's 'The News Hour' on Monday evening, after delivering the statement, he set out the UK government's ongoing work in eastern DRC to tackle the outbreak and to vaccinate communities against the virus.
International Development Minister Harriett Baldwin appeared before the International Development Committee on Tuesday to face questions on the crisis.
Her comments warning about the attacks on aid workers were carried in The Guardian among other papers.
On Wednesday this week, the head of DFID's Ebola response team, Yolande Wright, who recently returned from the DRC, was interviewed by BBC Africa.
She set out how the security issues and the ongoing conflict are a major challenge to controlling this outbreak of Ebola – the first ever in the world to occur in a conflict zone.
Yolande also spoke of the UK as a leading donor since the start of the outbreak, adding it was making sure countries bordering DRC are prepared to deal with a potential outbreak