UK aid is to fund new research to develop climate resilient, extra nutritious super crops, it was revealed this week - at the Chelsea Flower Show.
Several media picked up on the pledge, which International Development Secretary Rory Stewart announced on Wednesday, 22 May.
The funding will help develop crops, which will  improve the diets of people in the world's poorest countries.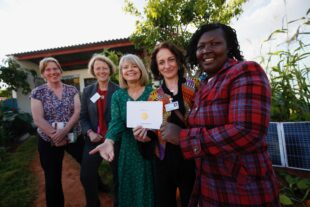 Super crops already developed through UK aid funding were on display at the Chelsea Flower Show this week in a garden developed by female education charity CAMFED. It is the first garden in the show's history to feature such super crops.
The fresh funding announced will help to create crops, which will improve the health and nutrition of women, adolescent girls and children under five in almost 14 million households in the developing world by 2022.
After visiting CAMFED's gold-winning Chelsea garden, The Telegraph covered the announcement picking up on UK aid's existing support for the development of these nutrient-rich crops: "The UK has quietly invested more than £100 million into developing biofortified varieties of 12 staple food crops, which have so far been adopted in 30 countries in Africa and South Asia."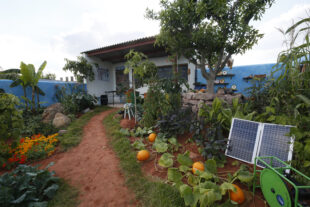 The BBC's Woman's Hour also covered the announcement, interviewing DFID's Chief Scientist Charlotte Watts, who explained that the different varieties of biofortified crops in the garden have both high vitamin content as well as greater resilience to water shortages.
Both the Press Association and the Independent online covered the announcement including supportive statements from both the International Development Secretary and Charlotte Watts.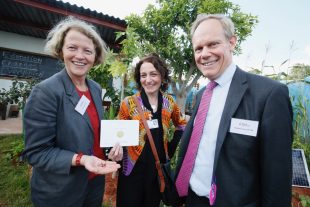 Ahead of the announcement, The Observer featured the CAMFED garden, making clear the DFID-backed super crops were a first for the Chelsea Flower Show.
It said: "The Campaign for Female Education's 'Giving Girls in Africa a Space to Grow' features the event's first biofortified crops. The sorghum, maize and beans growing in the show garden's red soil (from Herefordshire) have been bred through schemes backed by the Department of International Development for farmers in Zimbabwe."
Once the Chelsea Flower Show ends the garden including the UK aid crops will be transferred to the Eden Projet.