International Development Secretary Rory Stewart's visit to Jordan, on his first foreign trip in the role, is covered in various media – in both the UK and the Middle East.
During the visit he spent time at Jordan Solar One Power, one of the country's largest solar fields.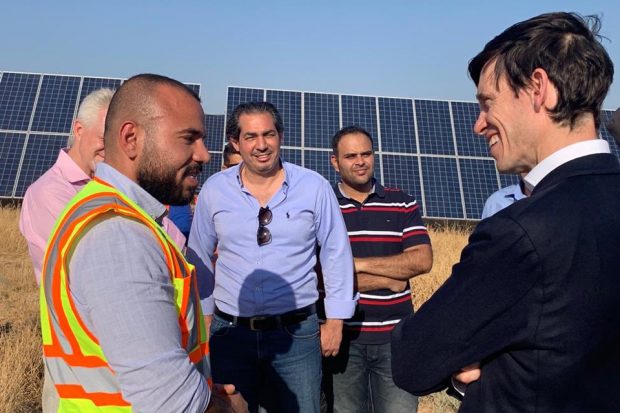 The cheap clean energy the field generates is helping to move Jordan away from dependence on expensive fossil fuels. This trend towards renewables benefits its economy but also the environment.
It was set up through a partnership between the World Bank's International Finance Corporation (of which the Department for International Development (DFID) is a major shareholder), Jordan's government and the Kingdom Electric Company.
The Telegraph reports how Jordan has emerged as one of the most efficient and cheapest producers of solar energy on the planet in recent years. It says solar power plants now account for 20 per cent of the country's energy needs.
It quotes Mr Stewart saying: "If you are looking for ideas about how to save the planet, very, very exciting things are happening here very quickly."
The Telegraph report also related how the UK has helped boost Jordan's economy, by guaranteeing to underwrite a $250 million (£198 million) loan from the World Bank to the country and committing another £650 million in grants for economic development.
The International Development Secretary also visited the Za'atari refugee camp close to the Syrian border on his visit.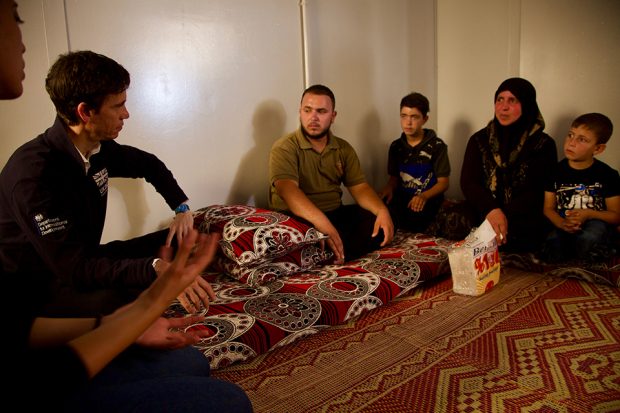 Jordan has welcomed more than 1.3 million Syrian refugees since the Syria conflict began nine years ago.
Mr Stewart told broadcaster Al Arabiya on the trip how DFID has pledged to give £55 million to support refugees in Jordan over three years.
Here is a link to the interview, which has been translated into Arabic:
https://www.youtube.com/watch?v=P3ZYltNbhYo
This programme is part of a wider allocation which was announced by the UK Prime Minister at the Jordan Conference in London February 2019.
The programme will provide financial assistance to 22,000 of the most vulnerable refugees, caught in the protracted crisis
Before travelling to Jordan, the International Development Secretary went to the Abu Dhabi Climate Meeting.