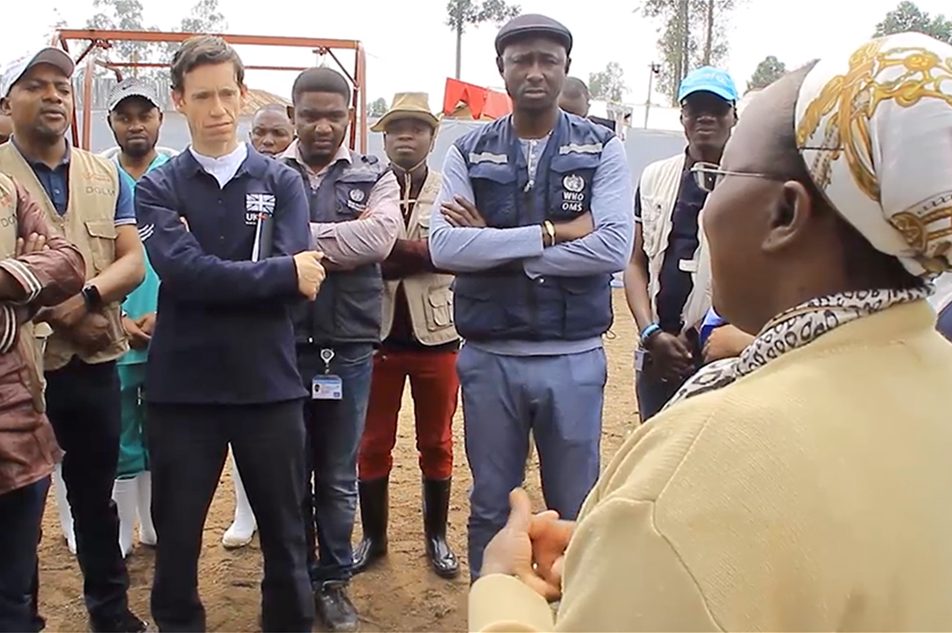 Fresh UK support to help deal with the Ebola outbreak in the eastern Democratic Republic of Congo (DRC) was covered widely in media this week.
On Monday, International Development Secretary Rory Stewart went to Geneva to speak at the high-level meeting on Ebola – and called on other countries, including France and Canada, to step up their support.
He also revealed UK aid would be making up to £50 million more available to help deal with the crisis.
During the meeting he said: "This is not a moment for complacency. There are any number of reasons why we might feel cheerful, why we might feel we have done a good job, but we are literally on a knife edge.
"This means we are going to have to put a lot more money into this on a no regrets basis. It is smart to spend money now, so we don't have to spend much more later."
The Secretary of State's words and pledge was carried on Sky News and reported widely online, including in The Daily Express, The Telegraph, Reuters, New York Times and on Al Jazeera's website.
On Wednesday he spoke passionately about the need to tackle Ebola urgently during Department For International Development oral questions in the House of Commons.
He said: "There is an Ebola outbreak now in Congo that has already crossed the border to Uganda.
"We had an outbreak in Goma (in the DRC) a city of two million people on Sunday.
"If we do not get this under control this, which is already the second biggest Ebola outbreak in history, will cause devastating problems for the region.
"We must invest much more in the World Health Organisation (WHO), in developing the public health services in the neighbouring countries and above all step up to the challenge and be serious as a nation about this deadly disease."
Later that day, the WHO declared the Ebola outbreak a public health emergency of international concern.
The Secretary of State responded to this on Twitter, saying: "The @WHO has declared the Ebola outbreak a Public Health Emergency of International Concern. Important recognition of the seriousness of the crisis. The UK stands ready to support."
Media featured his words and referenced the 'generous' UK support, for tackling the outbreak, widely.
These included The Daily Express and The Daily Telegraph.
The International Development Secretary met Ebola survivors and saw a vaccination clinic in the eastern DRC during a two-day visit earlier this month.