This week, the UK attended a meeting of the United Nations Security Council (UNSC) to discuss the deteriorating humanitarian situation in Syria.
This meeting comes amid escalating violence in Idlib in north-west Syria, as the regime move to wipe out the last rebel stronghold. Military action has come at the expense of the civilian population, with schools and hospitals hit by the regime's offensive, leaving hundreds dead and hundreds of thousands forced from their homes.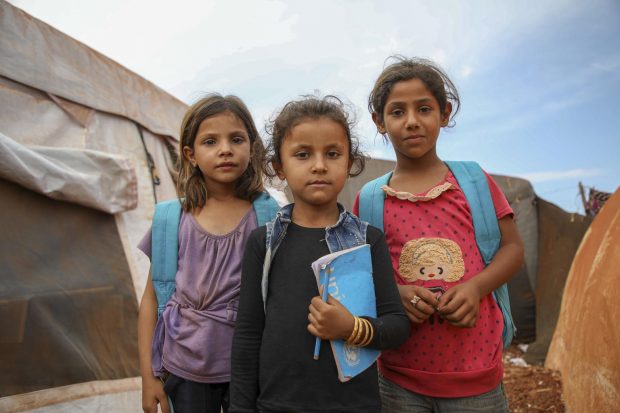 The UK is clear that violence must end and the Syrian regime and Russia must stop military action that is destroying so many innocent people's lives.
At the UNSC, the UK led the call for an investigation into the violence against civilians and the UK Ambassador to the UN, Karen Pierce, spoke publicly to Channel Four and BBC Radio Four's Today Programme on the UK's position towards Syria and Idlib.
She underlined that the responsibility for the atrocities seen in Idlib, including the "deaths of 890 medical personnel" trying to deliver urgent and life-saving healthcare to Syrians "lies with the Syrian Government and with the Russians, who are their allies in the bombing".
In 2018, our support in Idlib governorate provided approximately:
836,000 people with access to clean drinking water
873,000 medical consultations
69,000 food rations
access to formal education for 110,000 children and
meant that over 29,000 women and girls accessed safe spaces.
Karen Pierce outlined that "Syria has always been a matter of deep concern to the UK, no matter which government has been in charge." We've committed over £2.8 billion pounds of UK aid to respond to the crisis across Syria and the region, which in Idlib has given "800,000 people shelter and access to safe drinking water".
The ambassador reiterated the UK's long term commitment to the Syrian people in the UK and across the region, stating that the "UK has played a major role for a number of years now, sadly, for as long as the conflict's been ongoing…We're going to work with the US and France and Germany and others to try and bring this to an end and to do what we can to relieve the suffering of the poor people in Idlib."
Since 2012, across Syria and the region, we have provided over 28 million food rations, over 15 million medical consultations, and over 10 million vaccines.
The world is watching the atrocities unfolding and we are doing everything we can to help Syrian people.
This senseless violence must stop.