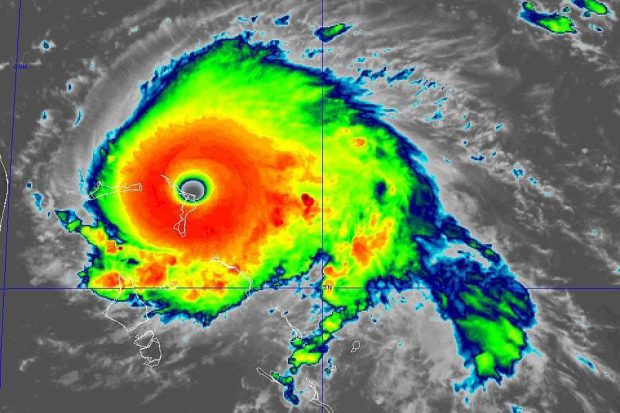 The Department for International Development (DFID) has sent a team of experts to help deal with the devastation and destruction caused by Hurricane Dorian in the Bahamas.
A team of three arrived in Nassau, the capital of the Bahamas yesterday, with a fourth member due to arrive today.
DFID's team is working alongside the Bahamas Government's National Emergency Management Agency and the Caribbean Disaster Emergency Management Agency, as well as other international partners, to assess the damage caused by the hurricane, and to plan the response.
National print and broadcast media have reported on the UK's support, as part of their wider coverage about the category five storm. Hurricane Dorian is the strongest ever recorded in the Bahamas, with winds of up to 185mph battering the Caribbean island.
The UK's support was mentioned in several news articles, including The Guardian, The Evening Standard, Sky News and The Daily Express.
The BBC, The Telegraph and The Independent also all highlighted the support of the DFID team, with the Independent saying it will "begin immediate work on assessing the damage following Dorian".
It added: "The team, who departed from London this morning, are expected to arrive in the region later today to help coordinate the relief effort."
The Telegraph reported that: "Three humanitarian experts from Britain were deployed to assist efforts, the Department for International Development (DFID) said, arriving on the islands on Tuesday".
This coverage included this statement from the International Development Secretary Alok Sharma:
"My thoughts are with everyone affected by this devastating hurricane which is causing widespread disruption.
"I have sent an initial team of experts to the Bahamas to help assess the damage and coordinate the UK's response, including any potential use of military assets if required.
"The UK is a world leader in providing disaster relief, and it's right that we support the people of the Bahamas in their time of need."
He also tweeted his condolences and pledged UK support to those affected by the hurricane.
The coverage also refers to MoD ship RFA Mounts Bay, which was prepositioned in the region and is standing by to provide assistance to the area hit by the hurricane. On board are non-food relief items including water carriers, hygiene kits which include basic items such as soap and sanitary items, and shelter kits for families that have been left homeless.  The vessel also has a helicopter which is able to provide reconnaissance to assess the damage and airlift supplies.