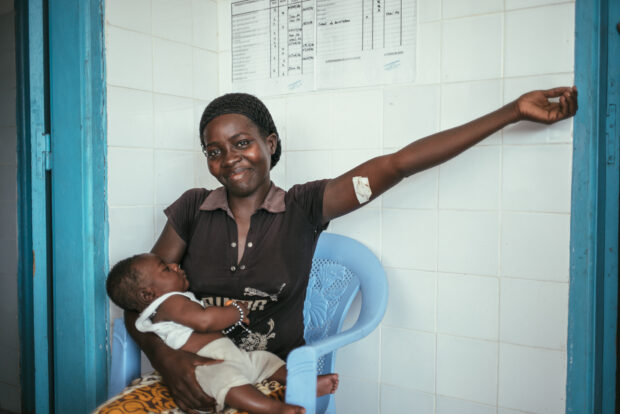 This week at the UN General Assembly, the International Development Secretary announced new UK aid support for women's sexual and reproductive health and rights. The announcement received positive coverage in The Telegraph and The Guardian. Both articles run online while The Telegraph article was on page 9 in the paper.
The Telegraph writes the International Development Secretary told delegates at the event that the UK would promote and defend "women's sexual and reproductive health and rights" at an event on universal health coverage at the UN in New York.
The new package will give more than 20 million women access to family planning services each year, and prevent roughly five million unintended pregnancies and at least 1.5 million potentially fatal unsafe abortions. It will support family planning programmes in some of the world's poorest countries, including countries with the highest maternal death rates globally, and in humanitarian settings, such as in Syria, Yemen and among the Rohingya in Cox's Bazar, Bangladesh.
The International Development Secretary is quoted in both The Telegraph and Guardian saying "this UK aid will help give millions of women and girls control over their bodies, so they can choose if, when and how many children they want. That is a basic right that every woman and girl deserves".
The Telegraph and Guardian included supportive quotes from key stakeholders. In the Telegraph, Marie Stopes said "it's fantastic to see DFID showing international leadership on this, and the fact that it's backed up with financial resource commitment with continuity up until 2025 is fantastic. It's also crucial that this has been framed as being important to give women and girls control over their bodies – this is about basic rights around choice and access."
Natalia Kanem, UNFPA executive director, said: "To do what is right for these women and girls, and their societies, our ambition must be matched by concrete action and resources. With this announcement of additional funding to UNFPA, the UK Government is upholding the fundamental principle that reproductive rights are human rights and that no one should be left behind."
The Guardian notes this announcement "is on top of £200m the UK pledged last year to increase the availability of contraceptives for young women in 27 countries".
The announcement was also covered by Press Association and on page 5 of Scottish outlet The Herald.