Today, the International Development Secretary Penny Mordaunt wrote an article for the Daily Telegraph, which has been reproduced below: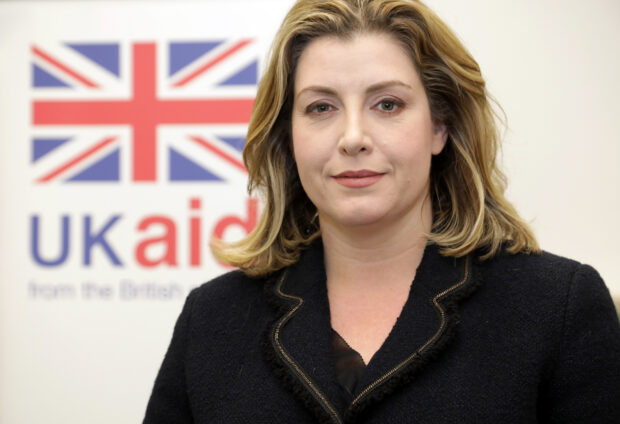 Britain is a development superpower. The work we do - the breadth, depth and quality of it, the soft power we wield and the contribution we make to the health, wealth and prosperity of the UK and the world - should be a source of uncontroversial national pride.
Many Brits feel that pride - but not all. Nagging doubts persist for many people, about what we are doing, why we are doing it, and how we go about it. It is not that people are ungenerous or uncaring. Quite the opposite. Most people in Britain give to a charity.
People consistently dig deep. They volunteer their time as well as their money. They care deeply about others around the world. What they question is the weight and resource given to this task by their parliament and their government, especially when there are domestic needs and a national debt to address. I understand those legitimate questions, having come to DFID from the Ministries of local government, work and pensions, and defence.
Over the next few weeks I will set out my answer to the why and the what: why Britain's security and prosperity depends upon international development and what we will do to tackle the major global challenges we face. Issues like disease, mass migration and conflict pay no heed to national borders.
It is not in our interest to sit back and wait until these problems come to our shores.  Aid helps create self-sufficient economies and our trading partners of the future.
But if I want all our citizens to feel pride in our international development, I must also address their doubts. As far as I'm concerned, taxpayers' money 'spent well' won't cut it. To address their concerns we must show that their money cannot be better spent. So as we begin the New Year, I make five pledges to the British people on how we will do this.
First, I will develop alongside the Department for International Trade a bold new Brexit-ready proposition to boost trade and investment with developing countries and promote sustainable economic development and job creation. Development policy will not exist in a vacuum. It will be part of a joined-up response to the challenges and opportunities we face as a country. This new offer will provide a clear 'win-win' for Britain and the world's poorest.
Second, I will not invest when others should be putting their hands in their pockets. It will no longer be enough for a project simply to be achieving good things. We must be able to demonstrate why it absolutely needs to be Britain that pays for them – rather than other donors, the private sector or, where it can, the government of the country itself. I want the governments of developing countries to take responsibility for investing in healthcare or education. If it chooses not to, that will inform our decisions. We will continue to prioritise investments in saving lives, tackling undernutrition, improving health and getting kids a quality education. But our focus will increasingly be on helping developing countries stand on their own feet and build sustainable health and education systems that they invest in themselves. Experts from my department will help them manage their public finances better and reform their tax systems in order to fund public services.
Third, I will cut funding to organisations that do not deliver on targets we set. We work with some fantastic partners, who deliver the gold standard in results and value for money. Gavi, the global vaccination organisation, generates incredible returns, saving millions of lives every year. But some others do not and they are on notice.
Fourth,  I will ensure that our aid spend directly contributes to tackling the issues that matter most to the British people. We are already doing this in some areas. For example, DFID's research on global health has already helped protect our nation from the risk of global pandemics, and developed new diagnostic tests that are also being used by the NHS. But we will go much further. You will soon see the fruits of work between DFID and Defra to tackle plastics polluting the oceans and to prevent the illegal wildlife trade, both issues the British public care about passionately. Meanwhile, with the Ministry of Defence, we're looking at how we can further strengthen civilian-military cooperation to reduce costs and get the most from our development and defence assets. And with DWP, we're exploring how the International Citizen Service – the UK's global volunteering scheme – can help young Brits get the skills they need to find jobs here in the UK. We will create more such opportunities with every part of Whitehall, to deliver for the world's poor while supporting our domestic agenda.
Finally, as more government departments make investments in overseas development, I will find new ways to help other departments make their spend more effective. This provides further means for us to invest and does not increase the UK's deficit. And it also counts towards our 0.7 per cent of GDP aid spending target.
Our aid spend is a reflection of us as a big-hearted, open-minded and far-sighted nation. That's not going to change. But under my leadership, it will also continue to be firmly in the national interest and hard-headed too.
Penny Mordaunt
Secretary of State for International Development